The overall bidding process is overwhelming for all subcontractors. There is a firehose of bid requests from ITBs, and referrals. Your team is working on many jobs simultaneously. 
And the bidding is not just the only thing you need to worry about. You are bidding against many competitors meaning you are going to lose a lot more bids than you bid. You must maintain a good win rate, build a strong relationship with your GCs, and so on. The process is quite stressful when you run off in all directions.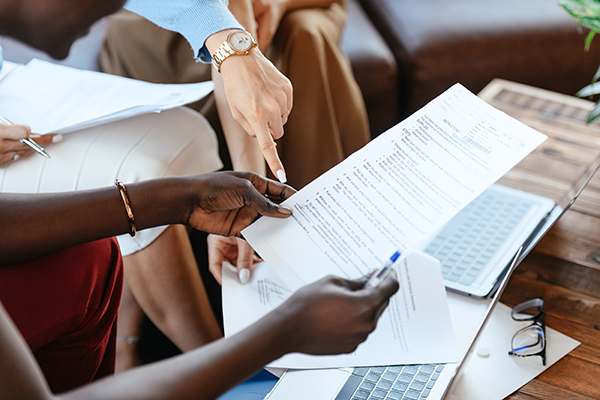 Understanding the Bid Process
Even though you prepare a flowless bid, there is a significant chance that you won't be awarded. So, let's understand the bidding process from the scratch.
Defining Opportunities
There are many resources in which you can find good opportunities such as ITBs, referrals from your network, and bidding software. However, it is a time-consuming step to choose which project is worth bidding on. Subcontractors such as yourselves must perform an initial analysis on the project to answer the following questions when they decide to bid on the specific project.
Does your company have the capability and experience to complete this project based on size and scope?

Do you have the right resources and equipment to complete the job on time?

How well do you know the GC?
Did you work for them before?
How is their performance on the projects?
Do they pay on time?
What is your win rate?
Can you make a reasonable profit?
Gamyte's AI-Based Automated Project Analyzer reduces initial analysis work from hours to minutes. It sorts the project documentation and highlights the scope relevant parts. It also predicts the time to complete estimating from takeoff to proposal generation.
Preparing the Bid
Now you have decided to bid on the project. It is time to prepare the quantity takeoffs. The construction sector may be lagging behind in technology. It does not mean that you cannot get ahead of your competitors with technology. Non-field operations are the best place to digitalize your work. Many takeoff software are improving themselves to give better service on construction estimating.
What we can do to boost the quantity estimating and streamline the construction bidding process is to use machine learning technology to sift through project documentation and give you a map to do the takeoffs way faster than you used to do.
After you decided to bid on the project, Automated Project Analyzer works on the drawings filters the irrelevant pages in the project documentation, and highlights the trade relevant details, drawings, and notes. It automatically finds the relevant symbols in all drawings, so you don't have to scan each page.
Would you like to learn more? Speak with a specialist!
Now you are ready to prepare the bid. You must contact the suppliers and put together labor and material prices. Then you must add your margins, markup, overhead, and profit.
Gamyte can seamlessly integrate with the takeoff software such as Planswift, BlueBeam, and many others. You can import your data to Gamyte and prepare your proposal with one click.
Staying on top of your Bid Pipeline
As we mention above, there are many bid requests landing in your inbox daily. Although you filter them down, you still have a lot of projects on your plate. You must take control of the pipeline. Most subcontractors organize their work in a bid board. They prioritize tasks and manage their resources. However, using a digital bid board will take you one step ahead of your competitors.
Everything changes so quickly. You are receiving addendums, RFIs, and many questions throughout the day. Gamyte will help you organize all your work in one centralized location. All team members can have access to the projects, and everyone will stay up to date.
Your general contractors will love you because you will be the fastest to return with accurate answers!
Source
Published by Sila Keskin