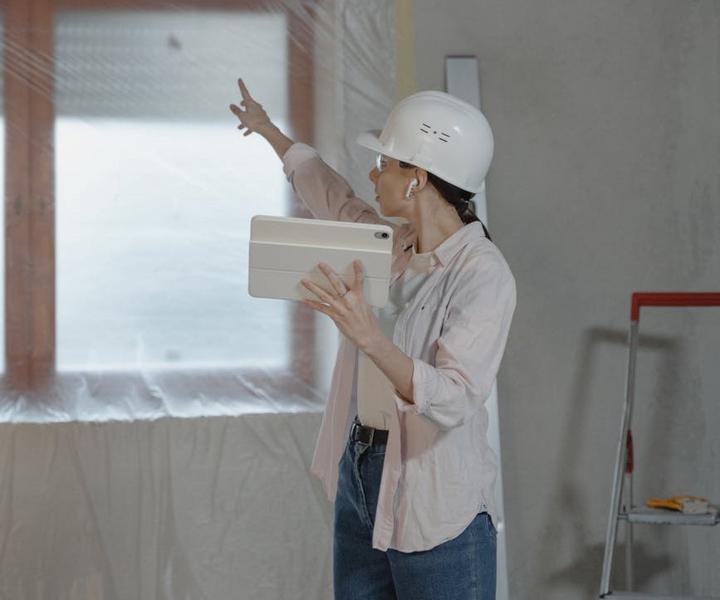 What is Construction Management Software?
Construction software have been around for years, and construction management software are gaining importance rapidly due to their high effects on efficiency and labor productivity. These software accelerate day-to-day tasks, reduce paperwork and prevent projects go off the rails. They aim to automate the whole process and reduce the manual work you need to do.
Before you decide to adopt a software, let's go over the features and the benefits.
Key Features of Construction Management Software
Accessible by all
All documents, logs, drawings, and data will be available in one place. You and your teammates will be able to reach out to the latest versions of documents from anywhere and anytime.
Right tools for everyone
Numbers of different people with different specialties work on the same project. Architects, engineers, subcontractors, and general contractors must be able to reach different information about the project, and therefore, different tools to manage it.
Easy to use Interface
It is expected that the team members from different fields will be using construction management software. They may have different backgrounds. Therefore, a user-friendly software is important for collaboration.
Flexibility
Your team has a workflow, the projects have workflows and procedures. Each project has its own requirements. Construction management software must support these requirements easily. It also must integrate different tools easily to ensure all data is collected in one place and nothing is overlooked.
Benefits of Construction Management Software
Increase Productivity and Efficiency
Paperwork and manual tasks are not only time-consuming but also open to mistakes. Construction Management Software organize the whole process and increase efficiency by eliminating the extra work due to the document clutter or rework caused by the mistakes. It helps you to finish the job faster and tidier.
Improves Collaboration
Construction Management Software synchronize everybody and every tool the team members use. It improves the ability to work simultaneously on the same data without disruption. Everyone can reach up-to-date data instantly. The possible problems can be detected by the relevant team member and s/he can collaborate with the right people to solve them.
Increase Quality
The fact that each expert knows the project ensures that the quality of the project is assured by all of them. This mechanism is less open to mistakes and it leads to better results.
Helps to Make Data-Driven Decisions
Construction Management Software gives you the ability to detect problems and bottlenecks immediately. You have a data history to show you how you had dealt with a similar situation previously. It will help you to make more accurate decisions to solve the problems faster. Also, you can use the data insights to make informed decisions about how to improve team productivity.
You can read more about this topic on Digital Builder Autodesk's Construction Blog
Published by Sıla Keskin