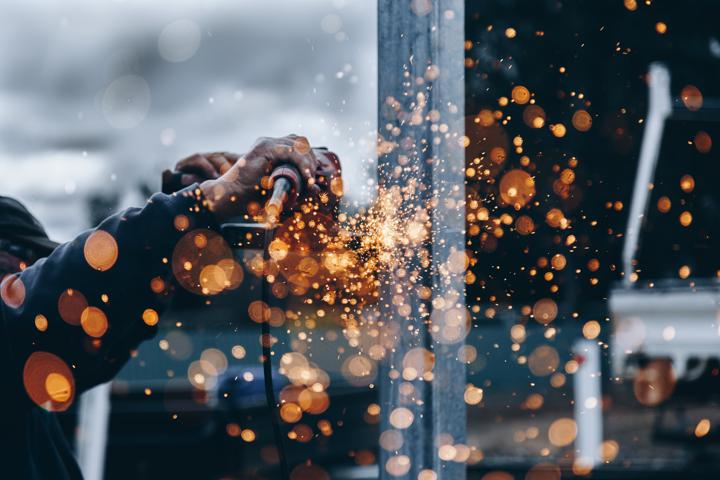 Project owners tend to neglect the importance of the project closeouts. However, closeouts require a considerable effort which may affect the profitability of the project. In this article, we will walk you through the overall closeout process and how to speed it up.
What is Construction Project Closeout?
Construction Project Closeout is the latest step of the project which occurs when the project has ended and it is ready to be turned over to the owner.
Closing out is the process of making an existing project ready to hand over in form of documentation, clean up what remains after construction, ensuring project's documentation is properly submitted so that any potential errors or mistakes are ironed out during this time and also, walking the owner through building operation and maintenance in order to ease transfer of ownership which is facilitated by coordination between the project manager, general contractor and any required subcontractors.
Why does the Closeout Process need management?
A construction project usually consists of different entities that come together with a unified goal. These distinct groups usually have responsibilities that are related to a specific area, which sets them apart from the collective. There might be a lot of communication going on between these stakeholders throughout the process, and demobilizing them after completion – while also ensuring they have completed all their respective tasks – can be extremely cumbersome without high-level comprehensive coordination.
What are the basic steps of Construction Project Closeouts?
In order to manage the closeout process smoothly, we have prepared some topics you must consider.
Punchlist
When the the project has been completed, the construction project manager and architect will do a walkthrough of the project and note any changes that need to be made. These are known as punchlist items. To work on these items, you'll have to coordinate both with your general contractor and subcontractors in order to ensure that any changes are done according to contractual requirements so that they are completed within the context of timeline and budget.
Inspections
Construction, and any required inspections to follow, must be conducted and completed meticulously and correctly. Contractors must consider what to do later if they don't get the final result they were hoping for. The project manager will work with the authorities responsible for carrying out these necessary inspections in order to identify any issues that may arise and then establish a plan for resolving them as soon as possible.
Site Clean-up
Before you turn over the project to the owner, any traces of the construction process must be cleaned. Site cleanup is itself an enormous commitment. You might have temporary buildings to breakdown and move, temporary utilities to remove, waste to remove, and rental equipment to return. Incomplete site cleanup may lead to project delays.
Document Collection & Handover
Document collection and handover is a vital component of construction closeout management. Throughout the course of the project, your construction team will be generating a large amount of paperwork including documentation from each entity involved in the project, such as the design and engineering team, general contractor and subcontractors. Owners' teams will be able to keep track of their finances and proof of payments through this documentation. The owners can refer to these later down the road if there's ever a dispute regarding certain things from the original agreement.
Training
It's important after the construction process is complete to go through some form of training to ensure everyone knows all new systems and how to operate the machinery as smoothly as possible as part of your project closeout management policy. The construction project management team usually has experience in this regard and they also work very closely with the owner and their staff, so coordination between these teams can help make sure adequate training takes place as soon as possible after the final building inspection.
To sum up, Construction Project Closeout is a sensitive time for any construction works. For the project, it's the moment when all disagreements are settled, equipment is tested and given to the client, site clean up is done, final training procedures are made before handing over, every document related to the project is handed over to owner. And last but not least, making sure any necessary inspections have been completed too. Therefore, closeouts need to be considered and managed carefully throughout the whole process.
You can read more about this topic on Gilliland Construction Management - Articles
Published by Sıla Keskin