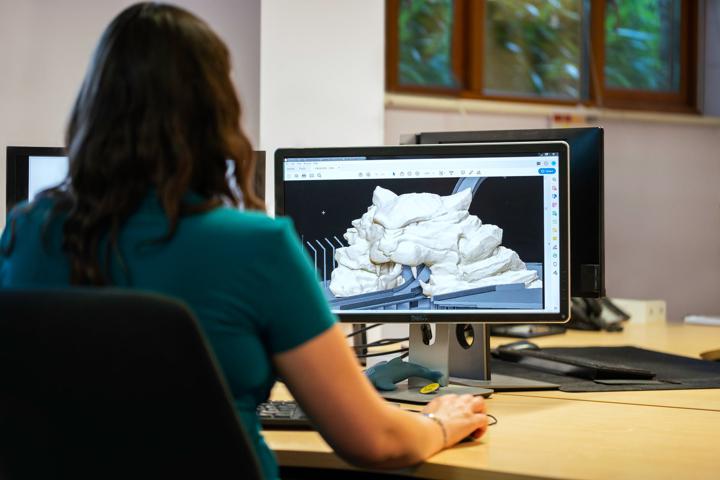 Artificial intelligence can make a huge difference in your construction company. Its capacity to learn and grow means it holds endless potential for your business. And while these changes may seem scary at first, investing in AI in construction is an inevitable step toward future-proofing your company. Those stuck with traditional processes can quickly lose out to their competitors if they don't integrate AI tools into their operations. 
According to Stanford University, investment in AI has doubled in 2021, totaling around $94 billion worldwide. The construction sector is also joining the wave as more companies adopt AI technologies into their operations. Recognizing the potential of AI within your company is an important step towards its implementation. Nonetheless, you would still need a concrete plan on how to integrate AI tools into your operations to fully maximize its potential.
So here's how you can integrate artificial intelligence in construction management. 
1-Prepare employees for AI integration
Many people approach AI with skepticism and wariness. They believe that AI is there to replace them and take away their jobs in the company. As a result, there are those that oppose leveraging AI tools in construction. So before you start implementing AI into your operations, you must first make sure that your employees are ready for it.
Prepare your employees by explaining why the company needs to invest in AI. You can do this by developing a dedicated communication strategy that would encompass everyone within the company—from construction workers to office staff. Show them how AI is not a threat but an opportunity for the company to grow. List down the different benefits of AI in construction and how it can make their jobs a lot easier.
2-Identify processes that need AI
Once your employees warm up to the idea of AI, it's time that you start planning on how you should integrate AI tools into your operations. But first, you must identify where and how you will use these tools in your company. 
Determine which processes you struggle the most with and rank them based on your priorities. You should also consider what advantages you'll gain from implementing AI into that process. This includes cost-effectiveness, efficiency gains, and its overall impact on business growth.
Some AI in construction examples include:
Preventing cost overruns

Improving building designs

Ensuring construction safety

Leveraging big data

Risk mitigations

Post-constructions
3-Start with small changes
AI can have a huge impact on your workflows. So it would be best that you take your time in implementing it rather than going all out. Otherwise, if things go wrong, it will only have minimal impact on your operations. This will also allow you to evaluate whether the AI tools you are investing in are compatible with your company's workflows and strategy.
Start small by investing in a single AI-powered software solution for your operations. A great example is construction management software which can automate day-to-day tasks. This reduces paperwork and ensures your projects go smoothly.
From there, you'll be able to create a list of what works and what doesn't during your implementation. This can then become your guiding principle as you take the next steps in integrating AI tools into your operations.
4-Train employees to operate the system
One of the greatest benefits of AI is its capacity to learn and grow. However, it cannot learn on its own. You need people to operate it and develop it into a system that can give you genuine competitive edges over your competitors. Hence, it's important that you train your employees to maximize the use of these AI tools.
Teach your employees how to improve AI tools by developing in-house algorithms specific to your company. Allow them to contribute to the process so that you can have a more holistic and people-centered approach when building your digital ecosystem. You can even create a dedicated AI hub that will focus on developing your AI tools for different aspects of your operations.
5-Scale up
When things start to settle in place, it's time that you expand your AI integrations to other areas of your construction operations. You can go back to your list of processes that need AI tools and go through it one by one. But for every new change, you must first make sure that these tools are compatible with one another and can work seamlessly together. You can also choose to integrate the AI tools together for an immersive digital experience.
But as you scale up your operations, you'll start to notice silos in your construction company. Opt for ERP software to bridge the gaps created by these silos within your organization. An enterprise resource planning or ERP system can integrate and manage all your day-to-day activities including accounting, procurement, project management, risk management, compliance, and supply chain operations. Having a unified platform like an ERP solution can boost transparency and efficiency in your overall workflows. 
The future of construction 
The future of AI in construction is inevitable, especially with how fast-paced and widespread digital transformation is around the world. Construction companies must adapt to the digital age if they want to remain relevant and competitive in the market. So keep up with the times and explore what AI tools are right for your business.
Published by Sıla Keskin