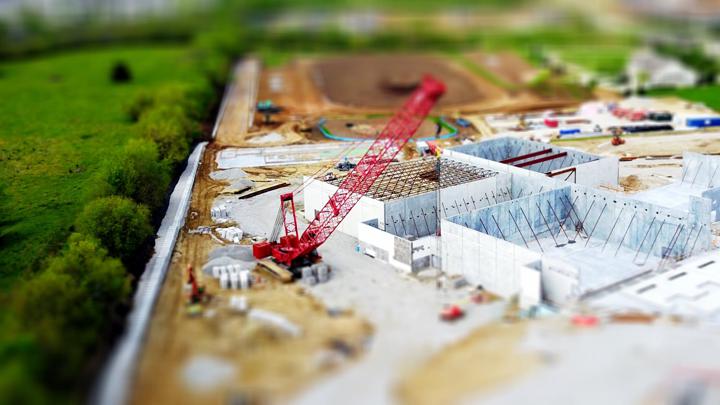 Samsung Chip Factory
Austin, Texas
Samsung has recently announced that they are going to build a semiconductor fabrication facility in Texas. The contractor has not been determined yet. However, the expected budget is over $17 billion. The company foresees starting the construction in 2022 and beginning operations in 2024.
According to Samsung's announcements, this project will be the largest investment by Samsung in the US, improving the supply chain resilience of crucial logic chips.
California High-Speed Rail
Central Valley Phase
This project will be the US's longest high-speed railroad by the time it is completed. It is divided into 3 parts which are led by different contractors. Tutor-Perini/Zachry/ Parsons cover the 1st package which is 32 miles. Dragados/Flatiron cover the 2nd and 3rd packages including 65 miles. Lastly, California Rail Builders, a joint venture of Ferrovial-Agroman West, LLC and Griffith Company covers the 4th package including 22 miles.
The system will allow trains to move up to 200 mph which makes it possible to travel from San Francisco to LA in under 3 hours.
Amazon HQ2
Arlington/Crystal City, Virginia
Amazon HQ2 office's first phase has been started construction in 2020 with an expected due 2023. Office space will be 2.1 million sqft for the online mega-retailer across 2 22-story buildings. In addition to that, there will be 50 thousand sqft of retail space for small businesses.
The second phase of the project is led by Whiting-Turner. Amazon is expecting the second phase to finish by 2025.
The overall cost estimate is more than $2.5 billion.
Buffalo Bills Stadium
Buffalo, New York
NFL's Buffalo Bill's current lease will be expired in 2023 at Highmark Stadium in Orchard Park, New York. The team has proposed a new stadium including 60,000 seats and 60 suites with a $1.4 million expected budget.
AECOM has completed a survey for the project and recommended that instead of renovating the old Highmark Stadium, building a new one will make more sense in terms of budget. They also recommended that it should be located in Buffalo instead of Orchard Park.
Sanborn Solar facility and battery storage
Mojave, California
The Sanborn Solar Facility and Battery Storage in Mojave, California is planned to be a 1,118-MW solar complex with 2,165 MWh of energy storage capacity. It is estimated that this complex will power more than 158,000 homes and displace more than 307,000 tons of carbon dioxide annually.
The budget is more than $1.15 million for this project and it is expected to be finished by the end of 2022.
You can read more about this topic on Construction Dive
Published by Sıla Keskin