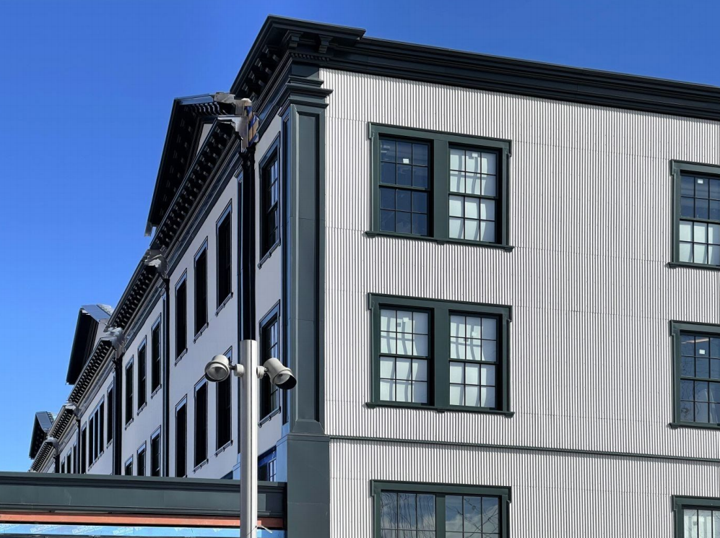 Tin Building. Photo by Michael Young
Plaza Construction has been awarded for Tin Building. The 53,000 sqft market structure on the rebuilt Pier 17 in the South Street Seaport District will be completed soon. The exterior cladding is about to finish. Detailed cornices on the upper edges of the roof parapet, the three pediments on the main western elevation, and ornate columns on the corners of the edifice are mainly defining the structure.
Over 300 historical objects will be displayed which were saved from the original structure. Even though the due date is not set, Tin Building is planned to be completed within this year.
Published by Sila Keskin