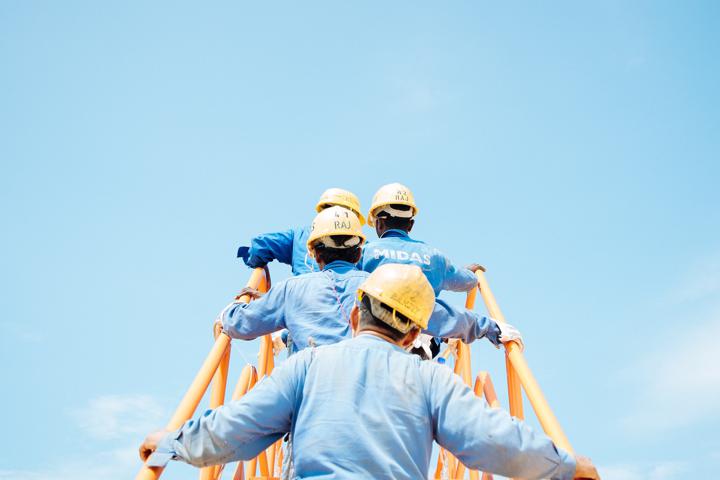 Despite the challenges of the past few years, with issues such as disrupted supply chains and increasing materials prices, contractors like Turner have still been successful in winning bids for major projects, like an $800 million Meta data center. However, now there is a new fear of an impending recession, and this has caused the market to become bearish. According to the Wall Street Journal, this could mean that the road ahead for the construction industry will continue to be difficult.
This year, top 5 contractors on the list are Omaha, Nebraska-based Kiewit, New York City-based STO Building Group, Irving, Texas-based Fluor, and Baltimore-based Whiting-Turner. Whiting-Turner dropped to 6th place despite posting an increase in revenue from $8.1 billion last year to $8.3 billion.

Data Source: Engineering News-Record
Turner Construction has regained its spot as the top commercial contractor in the United States, according to Engineering News-Record's latest Top 400 list. The New York City-based firm recorded $14.3 billion in revenue last year, toppling Bechtel, which had held the top spot for 20 years before being dethroned by Turner in 2020.
Nine out of the ten companies from last year's list remained on the 2022 edition. The only company that dropped off was Los Angeles-based Tutor Perini, whose revenue went from $6.6 billion to $5.9 billion—a decrease that pulled it down from 7th to 13th place. Meanwhile, Clark Group, a Bethesda, Maryland-based company, made it into the Top 10 this year by going from 13th to 9th place with $6.2 billion in revenue.
Would you like to know why so many top general contractors choose Gamyte subcontractors?
As Gamyte, we are working with many general contractors. We know that they hire the best people to work on their projects to ensure that everyone is working together and communicating efficiently. Gamyte is the best way to accomplish these goals. Gamyte has a platform that allows you to manage every aspect of your business with ease. This includes managing your bid requests and teams. We also have AI tools that will carry your business one step further than your competitors. This is why many of the top ten general contractors in the US choose Gamyte Subs to get their job done. Click here to learn how it works!
You can read more about this article on constructiondive.com.