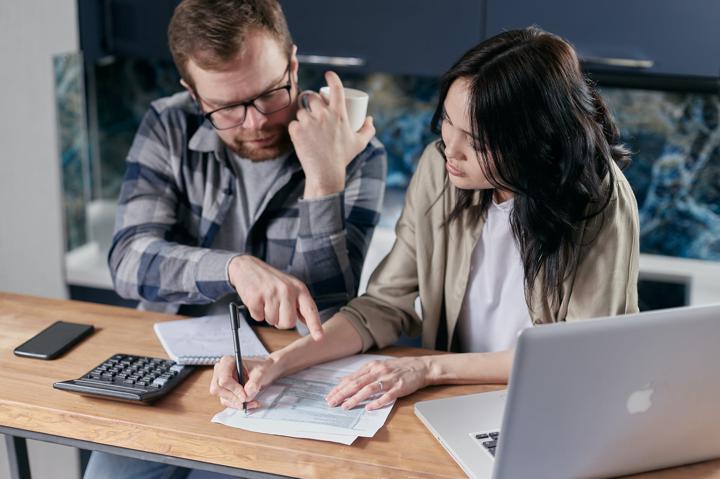 What is Construction Cost Estimating?
Cost estimating is one of the fundamental elements in construction jobs. It prevents the contractor from losing money and the project owner from overpaying.
Contractors determine if the project is feasible by calculating all items, materials, labor cost, overhead, or freight costs. They can decide if they meet the requirements to complete the job on time and make a reasonable profit.
See this article to know more about how to decide if the project is feasible.
How does Cost Estimating help your Business?
Building a good reputation starts with planning and delivering all requests on time. Preparing a quantity takeoff and estimating the construction cost help you to organize yourself and your team to complete the job and build a good relationship with your client.
Planning the work decreases the risk of surprises during the construction and increases the profit margin you can get.
Who is the Cost Estimator?
A construction Cost Estimator is a person who reviews all project documentation at the very early stages of the project and prepares the quantity takeoffs and helps the decision-making process whether they win the bid or not.
They may use the unit pricing method, square foot method, or combination of these two methods to determine the budget. They also include all necessary margins to the bid such as material markup, overhead, waste, and taxes.
Steps of Cost Estimating
Scope must be clearly defined for everyone included. All documents should be reviewed and possible assumptions and exclusions must be determined.
Quantity takeoff must be prepared with all material and labor costs.
Material prices must be gathered from the suppliers.
Risks must be assessed and margins must be determined such as waste materials and overhead.
Quality assurance is always important for cost estimates. A second eye must review the project before you send the proposal.
See this article to know more about Professional Construction Proposals.
The Importance of Analyzing the Completed Projects
Earlier project is the most important source of information to understand the real risks in construction work. You must consider the following subjects,
How is your relationship with the project owner/general contractor? If your win rate is high and you have good communication, you may lower your margins to make sure you will be awarded. It may sound like you gain less money but it is less risky to work with people who you already know.
How well you did on estimating material and labor cost? If you know you generally pay more than you quoted when you really make the purchase, you might want to adjust your prices accordingly.
How does our markup % influence our win ratio? If you compare your margins with the earlier project you may realize that you constantly losing money due to your overhead margin.
Published by Sila Keskin