As we all know, quantity estimation is a tedious and detailed job and takes significant time to be done accurately. Plans can have many variations and are often architect specific. Some plans can be messy or "noisy". A missed symbol can be very costly and lose the sub a lot of money.
This NY-based sub was working on a very large corporate renovation project for one of the top technology firms in the country. The plans were hundreds of pages long and the company had its most senior estimators working on it with multiple people working on the different buildings.
When they met Gamyte, they had spent 60 manhours on the estimation.  We asked them to run our Gamyte AI-based Automated Project Analyzer on the plans as a sanity check. The results were quite surprising.
What did they realize?
The architect had specified in the side notes on one of the pages articulated that windowsills would use an SS-2 material (AA-2 was part of this sub's scope). Other than this tiny note, there was no mention of these sills anywhere else in the drawings or finish schedule. The sub's estimation team had overlooked this and it wasn't a traditional symbol and was out of the ordinary process.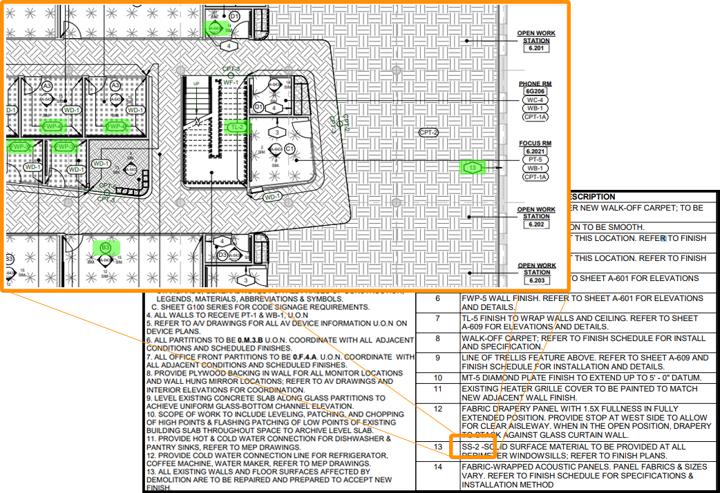 Gamyte APA processed the plans and immediately detected this. It identified 6 floors and 122 windows with this material, an expensive marble, in the project
When the calculations were redone, the sub realized that close to $120,000 was missed! This amounted to almost 10% of the total bid amount and would have had a significant impact on their profit margin.
"

This is not the first time such a problem has come up. Our estimators are fantastic but many times certain details can be overlooked – they are human. Gamyte has saved us from making some very costly mistakes.

"
The Owner
Ok, we get the money part. How about saved time?
Finding the missed symbol was, of course, a huge benefit. However then, their team spent more time fixing the takeoff, adjusting the annotated plans, and discussing the issues. 
The estimating team told us after that they would have saved 20 manhours plus the 4 hours they spent on the missed symbol had they used Gamyte's Automated Project Analyzer.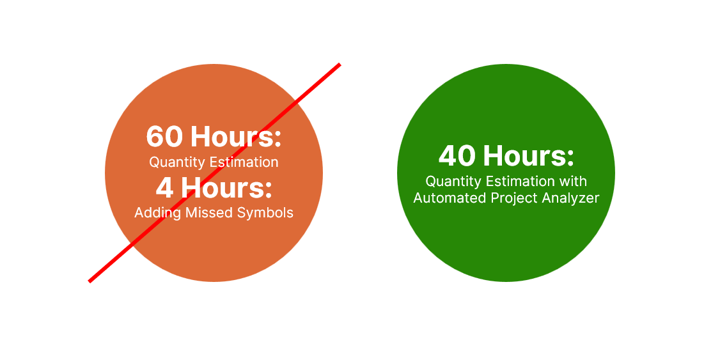 We believe AI-powered material symbol detection is revolutionizing the way construction companies handle their drawings. Human error can be eliminated with this technology.
If you are looking to use AI tech in your business, let us know. We would love to discuss your challenges and share our experiences with you.